updated 6-19-15

Syllabus for Literature and Medicine 2015

VA New Jersey Health Care System – East Orange Campus

January – June 2015 Main Building, 3rd floor, room 3-218 Scholar: Meredith Sue Willis Hospital Liaison: Ana Paiva
New Jersey Council on the Humanities liaison is Mary Grace Whealan
Literature & Medicine is a program partnership between the New Jersey Council for the Humanities
(http://njch.org) and VA New Jersey Health Care Systems.

2014 Literature and Medicine materials, check here.

Click here for current Session

Class is over! Thank you all so much for your participation! Some updated materials—and
writings by our class in response to The Young Lions

Welcome to the 2015 Edition of
Literature and Medicine!

---

Session I, Tuesday, February 10, 2015
Who Are the Caretakers?

Welcome!

Topics that will be touched on during the first session: introductions; fiction versus nonfiction; why we read and what we read; literature as a way to deal with Big Topics; caretaking and war as part of the human condition.

(Image of Theresa Brown, above and right)

---

Session II, February 24, 2015
Who Are the Caretakers II?

Some stories (fiction and nonfiction) about the relationships among
caretakers and between caretakers and their patients--
also a little about nursing in the U.S. Civil War.

Image left is Louisa May Alcott: Above right is William Carlos Williams


Civil War Nurse and patients: reality and idea.
---
Session III

Tuesday, March 17, 2015
The Warrior Ideal-- Introduction to The Young Lions

Classic Writing about Battle and War.historical and contemporary views of war; the Warrior Ideal (chivalry, bushido). Begin reading The Young Lions by Irwin Shaw.
Read: The Young Lions by Irwin Shaw. Chapters 1 - 3 (through p. 55)

The following are optional readings, if you have time:

Image right is Leo Tolstoy
---
Session IV, Tuesday April 21, 201
Novel: The Young Lions by Irwin Shaw



World War II Young People Soldiers in Battle Irwin Shaw

The Young Lions Chapters 4 -15 (56 -244); also, Chapter 3 if you didn't read it yet

Some brief personal experiences, mostly from the Iraq wars:
---
Session V, Tuesday, May 19, 2015
The Young Lions continued
Chapters 16-29


The Young Lions, 1958 movie and book

Note: if you want to catch up from Session IV, read only Chapters 4, 5, 10, and 11. That will bring you up to speed mostly. Here are some notes as a reminder.

ALSO: If you run short of time and want to read only the essentials for our Session V (May 19, 2015), read chapters 18 (Basic Training) and 28 (D-Day).

If you have been following the women, read Chapters 18 and 19 (Noah and Hope) and Chapter 24, (Christian and Lt. Hardenburg's wife Gretchen).

Here's the reading guide for this section that we'll be using in class 5-19-15.

---
Session VI , Tuesday, June 16, 2015
The Return: Those Who Stayed Home and Those Who Came Home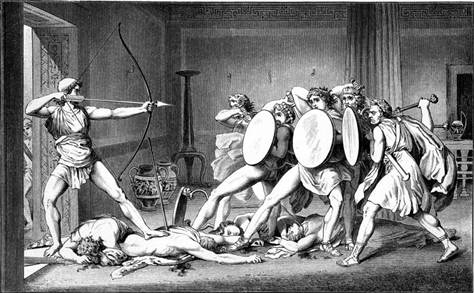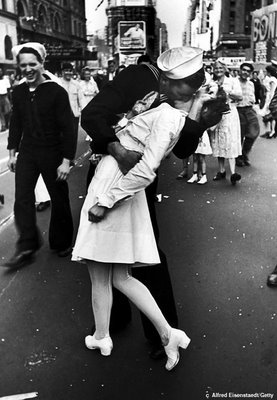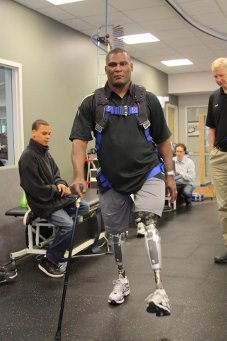 Finish The Young Lions, Chapters 30- 38

Reading and Discussion notes for session VI-- if you can only read part, read the chapters with ***, but especially the last chapter, # 38.

Poem: Burial, by Cathy Linh Che

Coming soon: Letters to the characters in The Young Lions

---

An interesting video (totally optional) about civilian nurses during the Vietnam War: The Other Angels


Patricia Walsh (secnd from left), civilian nurse
during Vietnam War, with patient and student nurse
Subscribe to Meredith Sue Willis's Free Newsletter
for Readers and Writers:

Syllabus for Literature and Medicine 2015 by Meredith Sue Willis
is licensed under a Creative Commons Attribution 4.0 International License.